LabCon EN 206-1-leading software solution for EN 206 standard
Conrock EN 206-1 solve your problems with your quality work with analysis and conformity of EN 206 for the necessary criteria and requirements for your concrete.
Printing with integrated reports and accurate mathematical calculations for different scenarios. LabCon EN 206 is a program for performance analysis, documentation and testing records.
Conrock Software Ltd marketing software for manufacturing laboratory use in concrete and aggregate industry and other consulting services in Software - Concrete - Aggregate - EIA Environment. The computer program CONROCK LabCon EN 206 used in assessment of concrete strength in accordance with EN 206 and EN 13 70 03 to also evaluate the cylinders, cubes and drilled samples from the finished structure.
Otherwise, the factory documenting his product and his production in part through the use of 's built-testing records.
Conversion of dry stored samples to wet stored samples occurs with touch of a button while a strength evaluation is made for each individual sample as established standards as above.
LabCon EN 206 marketed by Conrock Software Ltd in Kalix.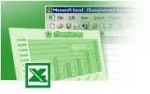 Conrock Applicates based on the Excel spreadsheet from version 2007 or later (32-bit Excel) and Microsoft Access database and the Windows operating system. Conrock Software Ltd is the leading company for software development in concrete and aggregates industry. Read more>>
This European Standard specifies duties and requirements of clients, producers and users of concrete. EN 206 for concrete cast-in-place and precast products for buildings and facilities.
EN 206 includes several mathematical and statistical concepts for concrete production and quality analysis.
Being more effective is becoming increasingly important. Do not waste valuable time with manual calculations. Obtain a computer program that performs all calculations by simple clicks with the help of the program's built-in dialogs Data insertion avoids errors that are not accepted or can create incorrect calculations.
Take the plunge and choose a program from Conrock Software Ltd.