LabCon EN 206-1-leading software solution for EN 206 standard
Conrock EN 206 löser dina problem med ditt kvalitetsarbete med analys och överensstämmelse med EN 206 för kritiska kriterier och krav för din betong.
Skriva ut med integrerade rapporter och exakta matematiska beräkningar för olika scenarier. LabCon EN 206 är ett program för prestandanalys, dokumentation och testposter.
Conrock Software Ltd marknadsföringsprogramvara för tillverkning av laboratoriebruk inom betong och aggregerad industri och andra konsulttjänster inom programvara - betong - aggregerat - MKB-miljö. Datorprogrammet CONROCK LabCon EN 206 som ska användas vid bedömning av betongstyrka i princip med EN 206 och EN 13 70 03 för att utvidga cylindrar, kuber och borrade prover från den färdiga strukturen.
Annars dokumentar fabriken hans produkt och hans produktion delvis genom tid av inbyggda tester.
Omvandling av torra lagrade prover till våta lagrade prover sker med och knapptryckning medan en styrkautvärdering gör för varje enskilt prov som etablerad standarder som ovan.
LabCon EN 206 marknadsförs av Conrock Software AB i Kalix.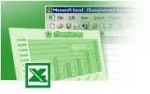 Conrock Applicates based on the Excel spreadsheet from version 2007 or later (32-bit Excel) and Microsoft Access database and the Windows operating system. Conrock Software Ltd is the leading company for software development in concrete and aggregates industry. Read more>>
This European Standard specifies duties and requirements of clients, producers and users of concrete. EN 206 for concrete cast-in-place and precast products for buildings and facilities.
EN 206 includes several mathematical and statistical concepts for concrete production and quality analysis.
Being more effective is becoming increasingly important. Do not waste valuable time with manual calculations. Obtain a computer program that performs all calculations by simple clicks with the help of the program's built-in dialogs Data insertion avoids errors that are not accepted or can create incorrect calculations.
Take the plunge and choose a program from Conrock Software Ltd.